About Us
Whether You Prefer Something Classic and Traditional, Modern and Trendy, Soft and Romantic, or Unusual and Offbeat... Bayside Florist Customizes Gifts with YOU in Mind!
Bayside Florist is a local Bayside, New York florist proudly serving the area for over 25 years.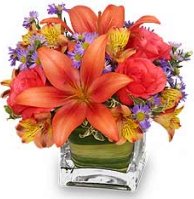 Our shop delivers courteous, professional service and the highest quality floral and gift items around. We can design flower arrangements to complement any occasion and meet your budget and style expectations as well.
* Daily delivery to local funeral homes & hospitals.
When it's time to plan a Wedding, Party or Event...
Our beautiful selection of flowers and eye-catching design styles are sure to bring rave reviews on your wedding day or at any festive occasion. Call 347-836-8719 in advance to schedule your consultation.
When it's time to shop for Gifts for All Occasions...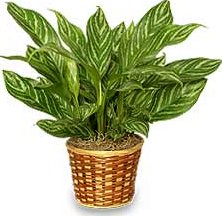 Call or stop by our shop in BAYSIDE. Choose from our selection of Green Plants, Blooming Plants, Dish Gardens, Fruit Baskets, Gourmet Baskets, Gift Baskets, Greeting Cards, Silk Flower Arrangements, Plush Stuffed Animals, Balloons and more!
When it's time to send Funeral Flowers...
You can always depend on the Bayside staff to help you choose flowers for the funeral of a friend or loved one. We will design and deliver an arrangement that beautifully conveys your expressions of sympathy and serves as a lovely tribute to the deceased.
Call or visit us today… we look forward to meeting you! (800)362-5951
Thank you for visiting our website for flowers delivered fresh from a local BAYSIDE, NY flower shop and easy online ordering available 24 hours a day.
WE Deliver to the Following Funeral Homes
*Fullerton Funeral Home 769 Merrick Road Baldwin, NY 11510 (516) 223-1400
*Weigand-Pensa Funeral Home 2283 Grand Avenue Baldwin, NY 11510 (516) 223-4200
*C. S. Bartholomew & Son 302 So. Bedford Avenue Bellmore, NY 11710 (516) 785-0225
*Douglas R. Mathie Funeral Service PO Box 265 Bellmore, NY 11710 (516) 409-6049
*Frederick J. Chapey & Sons Funeral Home 20 Hicksville Road Bethpage, NY 11714 (516) 731-5600
*Cecere Funeral Homes 356 Westbury Avenue Carle Place, NY 11514 (516) 374-2424
*Charles J. O'Shea Funeral Home 2525 No. Jerusalem Avenue East Meadow, NY 11554 (516) 826-1010
*Leo F. Kearns Inc 445 E Meadow Avenue East Meadow, NY 11554 (516) 794-0500
*Donza Funeral Home 333 Atlantic Avenue East Rockaway, NY 11518 (516) 593-2521
*Elmont Funeral Home 1529 Hempstead Turnpike Elmont, NY 11003 (516) 437-2100
*O' Brien Sheipe Funeral Home 640 Elmont Road Elmont, NY 11003 (516) 285-5856
*Mc Court & Trudden Funeral Home 385 Main Street Farmingdale, NY 11735 (516) 249-1303
*Arthur F. White Funeral Home 315 Conklin Street Farmingdale, NY 11735 (516) 249-0336
*Thomas F. Dalton Funeral Homes 29 Atlantic Avenue Floral Park, NY 11001 (516) 354-0634
Franklin Funeral Home 42 New Hyde Park Road Franklin Square, NY 11010 (516) 775-9491
Krauss Funeral Home 1097 Hempstead Turnpike Franklin Square, NY 11010 (516) 352-2080
John J. O' Toole Funeral Home 42 New Hyde Park Road Franklin Square, NY 11010 (516) 775-9491
Hungerford & Clark Inc 110 Pine Street Freeport, NY 11520 (516) 379-3119
Fairchild Sons Funeral Home 1201 Franklin Avenue Garden City, NY 11530 (516) 746-0585
Park Funeral Chapels 2175 Jericho Turnpike Garden City Park, NY 11040 (516) 747-4300
Mclaughlin- Kramer Megiel Funeral Home 220 Glen Street Glen Cove, NY 11542 (516) 676-8600
Whitting Funeral Home 300 Glen Cove Avenue Glen Head, NY 11545 (516) 671-0807
*Howard E. Williams, Inc. 181 Greenwich Street Hempstead, NY 11550 (516) 481-8944
*Hempstead Funeral Home 89 Peninsula Boulevard Hempstead, NY 11550 (516) 481-7460
*Henry J. Stock Funeral Home 132 Newbridge Road Hicksville, NY 11801 (516) 931-0249
*Vernon C. Wagner Funeral Homes 125 Old Country Road Hicksville, NY 11801 (516) 935-7100
*Robert L. Gross, Funeral Director 55 McKinley Street Hicksville, NY 11801 (516) 433-9828
*Thomas F. Dalton Funeral Homes 2786 Hempstead Turnpike Levittown, NY 11756 (516) 796-0400
*Perry Funeral Home 118 Union Avenue Lynbrook, NY 11563 (516) 593-1111
Taglia, Lysak & Co. 34 Hempstead Avenue Lynbrook, NY 11563 (516) 599-0041
Flinch & Bruns Funeral Home 34 Hempstead Avenue Lynbrook, NY 11563 (516) 599-3600
Malverne Funeral Home 330 Hempstead Avenue Malverne, NY 11565 (516) 593-7230
James Funeral Home of Massapequa 540 Broadway Massapequa, NY 11758 (516) 541-4000
Massapequa Funeral Home North 1050 Park Boulevard Massapequa Park, NY 11762 (516) 798-2500
Massapequa Funeral Home South 4980 Merrick Road Massapequa Park, NY 11762 (516) 798-2500
N. F. Walker, Inc. 2039 Merrick Avenue Merrick, NY 11566 (516) 378-0303
Cassidy Funeral Home 156 Willis Avenue Mineola, NY 11501 (516) 746-6222
New Hyde Park Funeral Home 506 Lakeville Road New Hyde Park, NY 11040 (516) 352-8989
R. Stutzmann, R. & Sons, Inc. 2000 Hillside Avenue New Hyde Park, NY 11040 (516) 352-3434
Towers Funeral Home Long Beach Road Oceanside, NY 11572 (516) 766-0425
John Sandhaas, Funeral Director 2681 Long Beach Road Oceanside, NY 11572 (516) 766-3340
Francis P. De Vine Funeral Home 293 South Street Oyster Bay, NY 11771 (516) 922-6700
Oyster Bay Funeral Home 261 South Street Oyster Bay, NY 11771 (516) 922-7442
Thomas A. Glynn & Son 20 Lincoln Avenue Rockville Centre, NY 11570 (516) 766-4700
Macken Mortuary 52 Clinton Avenue Rockville Centre, NY 11570 (516) 766-3300
Roslyn Heights Funeral Home 75 Mineola Avenue Roslyn Heights, NY 11577 (516) 621-4545
Charles G. Schmitt Funeral Home 3863 Merrick Road Seaford, NY 11783 (516) 785-3380
Beney Funeral Home 79 Berry Hill Road Syosset, NY 11791 (516) 921-2888
Hartnett Funeral Home 561 Jerusalem Avenue Uniondale, NY 11553 (516) 483-9288
Edward F. Lieber Funeral Home 266 No Central Avenue Valley Stream, NY 11580 (516) 825-2900
Moore Funeral Home 54 West Jamaica Avenue Valley Stream, NY 11580 (516) 825-0036
Charles O'Shea Funeral Home 603 Wantagh Avenue Wantagh, NY 11793 (516) 731-5550
Barnes- Sorrentino Funeral Home 539 Hempstead Avenue West Hempstead, NY 11552 (516) 481-8870
Donohue-Cecere Funeral Directors 290 Post Avenue Westbury, NY 11590 (516) 334-2424
Weigand Bros., Inc. 49 Hillside Avenue Williston Park, NY 11596 (516) 746-4484
J. F. Goode Funeral Home 545 Albany Avenue Amityville, NY 11701 (631) 842-6464
Powell Funeral Home 67 Broadway Amityville, NY 11701 (631) 691-0172
Richard W. Hasgill Funeral Home 155 Sunrise Hgihway Amityville, NY 11701 (631) 841-2788
Boyd - Spencer Funeral Home 448 W. Main Street Babylon, NY 11702 (631) 669-2400
Lang Tobia Di Palma Funeral Home 406 Deer Park Avenue Babylon, NY 11702 (631) 669-4040
Bay Shore Funeral Home 42 Second Street Bay Shore, NY 11706 (631) 665-0250
White-Voltz Funeral Home 364 East Main Street Bay Shore, NY 11706 (631) 665-0208
Bayport-Blue Point Funeral Home 683 Montauk Hwy Bayport, NY 11705 (631) 472-0122
Michael J. Grant Funeral Homes 571 Suffolk Avenue Brentwood, NY 11717 (631) 273-4443
Sinnicksons Moriches Funeral Home 203 Main Street Center Moriches, NY 11934 (631) 878-0065
Wesche Funeral Home 495 Main Street Center Moriches, NY 11934 (631) 878-0007
O. B. Davis, Inc. 2326 Middle Country Road Centereach, NY 11720 (631) 585-8888
Thomas P. Walsh Funeral Home 60 Carleton Avenue Central Islip, NY 11722 (631) 234-6314
D'Andrea Brothers Funeral Home 99 Oak Street Copiague, NY 11726 (631) 691-5700
Michael J. Grant Funeral Homes 3640 Route 112 Coram, NY 11727 (631) 696-0909
Arbordale Funeral Home PO Box 8 Coram, NY 11727 (631) 732-2880
William F. Coster Funeral Home Main Road Cutchogue, NY 11935 (631) 734-7720
Boyd-Caratozzolo Funeral Home 1785 Deer Park Avenue Deer Park, NY 11729 (631) 667-8614
Mangano Funeral Home 1701 Deer Park Avenue Deer Park, NY 11729 (631) 586-3600
IJ Morris, Inc 21 E. Deer Park Road Dix Hills, NY 11746 (631) 499-6060
R. C. Albrecht Funeral Home 62 Carleton Avenue E. Islip, NY 11730 (631) 581-2828
Frederick J. Chapey Funeral Home 200 East Main Street E. Islip, NY 11730 (631) 581-5600
Brueggemann Funeral Home of East Northport 522 Larkfield Road E. Northport, NY 11731 (631) 368-1235
Horton-Mathie Funeral Home 735 First Street Greenport, NY 11944 (631) 477-0054
Ronald J. Scott Funeral Home 20 Ponquoque Avenue Hampton Bays, NY 11946 (631) 728-3660
RJ O'Shea Funeral Home 94 E Montauk Hwy Hampton Bays, NY 11946 (631) 7283131
M. A. Connell Funeral Home 934 New York Avenue Huntington Station, NY 11746 (631) 427-1123
A. L. Jacobsen Funeral Home 1380 New York Avenue Huntington Station, NY 11746 (631) 423-2185
Overton Funeral Home 172 Main Street Islip, NY 11751 (631) 581-5085
Sandles Funeral Home 98 Carleton Avenue Islip Terrace, NY 11752 (631) 581-9242
Clayton Funeral Home 25 Meadow Road Kings Park, NY 11754 (631) 269-6421
Butler-Hughes Funeral Home, Inc. 69 Indian Head Road Kings Park, NY 11754 (631) 269-4555

Ronkonkoma Funeral Service 231 Hawkins Avenue Lake Ronkonkoma, NY 11779 (631) 279-3039 Moloney Lake Funeral Home 132 Ronkonkoma Avenue Lake Ronkonkoma, NY 11779 (631) 588-1515
Joseph P. Spadaro Funeral Home 998 Portion Road Lake Ronkonkoma, NY 11779 (631) 732-7832
Joseph A. Weber Funeral Home 231 Hawkins Avenue Lake Ronkonkoma, NY 11779 (631) 588-9599
Lindenhurst Funeral Home 424 So Wellwod Avenue Lindenhurst, NY 11757 (631) 957-0300
Johnston's Wellwood Funeral Home 305 N. Wellwood Avenue Lindenhurst, NY 11757 (631) 226-2220
Davin Funeral Home 1 Old Montauk Highway Mastic, NY 11950 (631) 399-2202
Mc Manus- Lorey Funeral Home 2084 Horseblock Road Medford, NY 11763 (631) 732-1112
Neptune Society 2084 Horse Block Road Medford, NY 11763 (631) 378-5990
O. B. Davis, Inc. 1001 Route 25A Miller Place, NY 11764 (631) 744-1001
Nolan Taylor Howe Funeral Home 5 Laurel Avenue Northport, NY 11768 (631) 754-2400
Robertaccio Funeral Home 85 Medford Avenue Patchogue, NY 11772 (631) 475-7000
Ruland Funeral Home 500 North Ocean Avenue Patchogue, NY 11772 (631) 475-0098
O. B. Davis, Inc. 4839 Nesconset Highway Port Jefferson Station, NY 11776 (631) 473-0360
Casimir Funeral Home 523 Route 112 Port Jefferson Station, NY 11776 (631) 473-5555
Reginald F. Tuthill Funeral Home P.O. Box 328 Riverhead, NY 11901 (631) 727-2403
Rocky Point Funeral Home 603 Route 25A Rocky Point, NY 11778 (631) 744-9000
Yardley & Pino Funeral Home 91 Hampton Road Sag Harbor, NY 11963 (631) 725-0251
Saint James Funeral Home 551 No Country Road Saint James, NY 11780 (631) 584-5200
Giove Funeral Home 1000 Middle Country Road Selden, NY 11784 (631) 732-1800
Bryant Funeral Home 411 Old Town Road Setauket, NY 11733 (631) 473-0082
Shelter Island Funeral Home 23 West Neck Road Shelter Island, NY 11964 (631) 749-2212
Roma Funeral Home, Inc 539 William Floyd Parkway Shirley, NY 11967 (631) 281-0800
Hawkins & Davis Funeral Home 17 Manor Road Smithtown, NY 11787 (631) 265-1810
The Branch Funeral Home 190 E. Main Street Smithtown, NY 11787 (631) 724-9500
Fives Smithtown Funeral Home 31 Landing Avenue Smithtown, NY 11787 (631) 360-0555
Beth Shalom Chapels 760 Smithtown Bypass Smithtown, NY 11787 (631) 360-3038

Brockett Funeral Home 203 Hampton Road Southampton, NY 11968 (631) 283-0822

J. M. O' Connell Funeral Home 30 Little Plains Road Southampton, NY 11969 (631) 283-0098

De Friest Funeral Home 51400 Main Road Southold, NY 11971 (631) 765-3850

Alexander- Tuthill Funeral Home 6447 Route 25A Wading River, NY 11792 (631) 929-4111

Noce Funeral Home 189 Route 109 West Babylon, NY 11704 (631) 422-0100

Frederick J. Chapey & Sons Funeral Home 1225 Montauk Highway West Islip, NY 11795 (631) 661-5644

Raynor & D' Andrea Funeral Home 245 Montauk Highway West Sayville, NY 11796 (631) 589-2345

Follett & Werner Funeral Home 60 Mill Road Westhampton Beach, NY 11978 (631) 288-1231

LaPaz Funeraria 285 East 149th Street Bronx New York 10451 Phone: (718) 585-0699

Highbridge Rollerson & Thomas Funeral Home Inc 1260 Shakespeare Avenue Bronx New York 10452 Phone: (718) 992-8730

Louis Hirsch & Sons Funeral Directors 1225 Jerome Avenue Bronx New York 10452 Phone: (718) 992-2000

Gibson Funeral Home 60 East Tremont Avenue Bronx New York 10453 Phone: (718) 299-5737

Ortiz Funeral Home 310 Willis Avenue Bronx New York 10454 Phone: (718) 585-6666

Ortiz Funeral Home 524 Southern Boulevard Bronx New York 10455 Phone: (718) 585-5700

Rivera Funeral Home Inc 1908 Bathgate Avenue Bronx New York 10457 Phone: (718) 872-7222

D'Bari Funeral Home 605 East 188th Street Bronx New York 10458 Phone: (718) 220-1009

John J Fox & Sons Inc 203 East 201st Street Bronx New York 10458 Phone: (718) 733-9114

Lucia Brothers Funeral Home 569 East 184th Street Bronx New York 10458 Phone: (718) 367-8000

Ortiz Funeral Home 2580 Grand Concourse Bronx New York 10458 Phone: (718) 933-9800

Arnold B Funeral Home 1030 Prospect Avenue Bronx New York 10459 Phone: (718) 861-8783

Herbert T McCall Funeral Home Inc 984 Prospect Avenue Bronx New York 10459 Phone: (718) 589-8428

Balsamo Funeral Home 3188 Westchester Avenue Bronx New York 10461 Phone: (718) 597-8380

Thomas C Bible Funeral Home 2525 Westchester Avenue Bronx New York 10461 Phone: (718) 823-7030

Walter B Cooke Funeral Home 2525 Westchester Avenue Bronx New York 10461 Phone: (718) 823-6200

John Dormi & Sons 1121 Morris Park Avenue Bronx New York 10461 Phone: (718) 863-2000

Ralph Giordano Funeral Home Inc 1727 Crosby Avenue Bronx New York 10461 Phone: (718) 829-5580

McNulty Funeral Home 3006 Middletown Road Bronx New York 10461 Phone: (718) 892-1299

Frank X Oria Funeral Home 2525 Westchester Avenue Bronx New York 10461 Phone: (718) 792-1291

Victor Quirolo & Sons Funeral Home 3176 E Tremont Avenue Bronx New York 10461 Phone: (718) 892-6000

F Ruggiero & Sons Inc 726 Morris Park Avenue Bronx New York 10462 Phone: (718) 828-1800

Castle Hill Funeral Directors 1528 Castle Hill Avenue Bronx New York 10462 Phone: (718) 828-9222

Lentini Funeral Home Inc 1528 Castle Hill Avenue Bronx New York 10462 Phone: (718) 828-6899

Ortiz Funeral Home 2121 Westchester Avenue Bronx New York 10462 Phone: (718) 931-1500

Ribustello & Son 726 Morris Park Avenue Bronx New York 10462 Phone: (718) 823-4100

Williams Funeral Home Inc 5628 Broadway @ 232 Street Bronx New York 10463 Phone: (718) 548-1100

Marchiselli Funeral Home 3489 East Tremont Avenue Bronx New York 10465 Phone: (718) 547-9070

Louis Quirolo Funeral Home Inc 3535 East Tremont Avenue Bronx New York 10465 Phone: (718) 892-1140

Louis Quirolo Funeral Home Inc 3535 East Tremont Avenue Bronx New York 10465 Phone: (718) 892-1140

Schuyler Hill Funeral Home 3535 East Tremont Avenue Bronx New York 10465 Phone: (718) 792-0270

Sisto Funeral Home 3489 East Tremont Avenue Bronx New York 10465 Phone: (718) 892-2102

Granby's Funeral Service Inc 4021 White Plains Road Bronx New York 10466 Phone: (718) 519-6047

McCall's Bronxwood Funeral Home Inc 4035 Bronxwood Avenue Bronx New York 10466 Phone: (718) 231-764
7 Ruggiero Farenga Inc 4346 White Plains Road Bronx New York 10466 Phone: (718) 325-6050

Ackerman's Funeral Chapel 725 East Gun Hill Road Bronx New York 10467 Phone: (718) 324-0443

Avalon Cremation & Funeral Services Inc 725 East Gun Hill Road Bronx New York 10467 Phone: (718) 881-8432

East End Funeral Home Inc 725 East Gun Hill Road Bronx New York 10467 Phone: (718) 547-4545

John F X McKeon & Son Inc 3129 Perry Avenue Bronx New York 10467 Phone: (718) 655-6464

Romano Funeral Home Inc 3254 White Plains Road Bronx New York 10467 Phone: (718) 547-7799

Ross-Roden Funeral Service 725 East Gun Hill Road Bronx New York 10467 Phone: (718) 547-0640

Farenga Brothers Inc 920 Allerton Avenue Bronx New York 10469 Phone: (718) 654-0500

Marcus Jackson Funeral Home Inc 3362 Boston Road Bronx New York 10469 Phone: (212) 234-6600

Riverdale-On-Hudson Funeral Home 6110 Riverdale Avenue Bronx New York 10471 Phone: (718) 884-6100

Charles A Traynor Funeral Home Inc 6110 Riverdale Avenue Bronx New York 10471 Phone: (718) 567-7300

Thomas C Montera Funeral Home Inc 1848 Westchester Avenue Bronx New York 10472 Phone: (718) 824-3700

Scott E Willis Undertaker Inc 1848 Westchester Avenue Bronx New York 10472 Phone: (718) 824-3700

Ortiz Funeral Home 615 Soundview Avenue Bronx New York 10473 Phone: (718) 589-0877

Unity Funeral Chapels Inc 1018 Prospect Avenue Bronx New York 10549 Phone: (718) 542-3833

Cobble Hill Chapels Inc 171 Court Street Brooklyn New York 11201 Phone: (718) 875-7429

Saraceno Funeral Home Inc 171 Court Street Brooklyn New York 11201 Phone: (718) 624-4544

Steven V Fortunato Funeral Home Inc 171 Court Street Brooklyn New York 11201 Phone: (718) 643-6300

A Vigliante & Sons 171 Court Street Brooklyn New York 11201 Phone: (718) 856-5532

Jere J Cronin Inc 115 Atlantic Avenue Brooklyn New York 11201 Phone: (718) 624-1398

Court Street Funeral Home Inc 230 Court Street Brooklyn New York 11201 Phone: (718) 624-4330

F J Barone Funeral Home 4502 Avenue D Brooklyn New York 11203 Phone: (718) 629-2047

Calverton Funeral Home 1378 Dahill Road Brooklyn New York 11204 Phone: (718) 236-8055

Dahill Funeral Home 2525 65th Street Brooklyn New York 11204 Phone: (718) 336-2900

John G Litras Funeral Director Corp 2525 65th Street Brooklyn New York 11204 Phone: (718) 336-2900

A Sparacio & Sons Funeral Home 2525 65th Street Brooklyn New York 11204 Phone: (718) 336-2900

Henry Tari Funeral Director 2525 65th Street Brooklyn New York 11204 Phone: (718) 336-2900

DeLuca Mayflower Funeral Home 6022 Bay Parkway Brooklyn New York 11204 Phone: (718) 256-1212

Robert F Cranford Funeral Home 203 DeKalb Avenue Brooklyn New York 11205 Phone: (718) 625-4656

DeKalb Funeral Services Inc 491 DeKalb Avenue Brooklyn New York 11205 Phone: (718) 230-3147

Lewis Funeral Services 251 Dekalb Avenue Brooklyn New York 11205 Phone: (718) 622-6827

Madison-Piro Funeral Service Inc 251 DeKalb Avenue Brooklyn New York 11205 Phone: (718) 789-1535

Park Avenue Funeral Home 121 Park Avenue Brooklyn New York 11205 Phone: (718) 834-9797

James H Willie Funeral Home Inc 197 Franklin Avenue Brooklyn New York 11205 Phone: (718) 875-1036

Ponce Funeral Home 54 Tompkins Avenue Brooklyn New York 11206 Phone: (718) 388-8900

Louis Tommaso Inc 264 Bushwick Avenue Brooklyn New York 11206 Phone: (718) 497-0426

L J Armistead Funeral Service Ltd 642 Liberty Avenue Brooklyn New York 11207 Phone: (718) 277-1402

Borinquen Memorial Funeral Home 1461 Bushwick Avenue Brooklyn New York 11207 Phone: (718) 453-5024

Clifford N Branch Sr Funeral Home 1504 Bushwick Avenue Brooklyn New York 11207 Phone: (718) 574-3500

Leon W Brown Funeral Home Inc 1504 Bushwick Avenue Brooklyn New York 11207 Phone: (718) 453-1020

Funeraria Juan (John's Funeral Home) 509 Liberty Avenue Brooklyn New York 11207 Phone: (718) 827-1515

Harvey's Funeral Home Inc 1504 Bushwick Avenue Brooklyn New York 11207 Phone: (718) 455-3181

Vance R Jorsling Funeral Chapels Inc 667 Blake Avenue Brooklyn New York 11207 Phone: (718) 452-3232
La Mesta Funeral Home 642 Liberty Avenue Brooklyn New York 11207 Phone: (718) 277-1246

Ponce Funeral Home 2715 Atlantic Avenue Brooklyn New York 11207 Phone: (718) 277-2333
Donnelly & Purcell Funeral Home 203 Euclid Avenue Brooklyn New York 11208 Phone: (718) 647-1000

Sampson & Willie Funeral Service Inc 2601 Pitkin Avenue Brooklyn New York 11208 Phone: (718) 277-8000

Gomez Funeral Home Inc 203 Euclid Avenue Brooklyn New York 11208 Phone: (718) 235-2222

Grace Funeral Chapels 607 Conduit Boulevard Brooklyn New York 11208 Phone: (718) 235-8088

Majestic Funeral Services 203 Euclid Avenue Brooklyn New York 11208 Phone: (718) 521-0095

McLaughlin & Sons Inc 8225 3rd Avenue Brooklyn New York 11209 Phone: (718) 238-3600

Bay Ridge Funeral Home Inc 7614 4th Avenue Brooklyn New York 11209 Phone: (718) 630-5500

Joseph P Clavin Inc 7722 4th Avenue Brooklyn New York 11209 Phone: (718) 745-1445

Herbst, Trzaska & Waldeck Funeral Home 7614 4th Avenue Brooklyn New York 11209 Phone: (718) 745-1600

McLaughlin & Sons Inc 9620 3rd Avenue Brooklyn New York 11209 Phone: (718) 238-3600

I. J. Morris Funeral Directors 1895 Flatbush Avenue Brooklyn New York 11210 Phone: (718) 377-8610

Boulevard-Riverside-Brooklyn Chapel 1895 Flatbush Avenue Brooklyn New York 11210 Phone: (718) 633-0400

Yereim Orthodox Chapel 93 Broadway Brooklyn New York 11211 Phone: (718) 384-6784

Abramo Funeral Home Inc 405 Humboldt Street Brooklyn New York 11211 Phone: (718) 389-8400

Benny Anastasio & Son Funeral Home 533 Lorimer Street Brooklyn New York 11211 Phone: (718) 388-2052

Blizinski Funeral Home 167 Metropolitan Avenue Brooklyn New York 11211 Phone: (718) 388-4344

D'Arienzo Funeral Home 104 Skillman Avenue Brooklyn New York 11211 Phone: (718) 388-0235

Orlando Funeral Home 601 Lorimer Street Brooklyn New York 11211 Phone: (718) 389-2020

Ortiz Funeral Home 201 Havemeyer Street Brooklyn New York 11211 Phone: (718) 782-6633

Senko Funeral Home 213 Bedford Avenue Brooklyn New York 11211 Phone: (718) 388-4416

David Lane Floyd W Gilmore Funeral Services 1 Remsen Avenue Brooklyn New York 11212 Phone: (718) 771-2800

Lawrence H Woodward Funeral Home Inc 1 Troy Avenue Brooklyn New York 11213 Phone: (718) 493-8120

House Of Hills Inc 1000 Saint Johns Place Brooklyn New York 11213 Phone: (718) 773-0014

Miraglia Funeral Chapels Inc 8519 New Utrecht Avenue Brooklyn New York 11214 Phone: (718) 236-2442

Bensonhurst-Prospero & Son Funeral Home Inc 2444 86th Street Brooklyn New York 11214 Phone: (718) 449-2000

Campanaro-Falletta Funeral Home 1852 Bath Avenue Brooklyn New York 11214 Phone: (718) 946-0501

Daniel George & Son Funeral Home Inc 1852 Bath Avenue Brooklyn New York 11214 Phone: (718) 372-1500

E J Graziano 2444 86th Street Brooklyn New York 11214 Phone: (718) 373-0810

A Guarino Funeral Home Inc 2625 Harway Avenue Brooklyn New York 11214 Phone: (718) 336-3444

Hellenic Memorial Chapel Inc 1852 Bath Avenue Brooklyn New York 11214 Phone: (718) 266-6900

Peter C Labella Funeral Home 2625 Harway Avenue Brooklyn New York 11214 Phone: (718) 372-4242

Supreme Funeral Service 610 4th Avenue Brooklyn New York 11215 Phone: (718) 788-7986

Joseph G. Duffy 255 9th Street Brooklyn New York 11215 Phone: (718) 499-8700

Edward H Lockwood Funeral Home 255 21st Street Brooklyn New York 11215 Phone: (718) 788-0050

Henry McCaddin & Son Funeral Home Inc 255 9th Street Brooklyn New York 11215 Phone: (718) 789-2222

M. J. Smith Sons 248 Prospect Park West Brooklyn New York 11215 Phone: (718) 788-2255

Edward Robeson Funeral Home 396 Gates Avenue Brooklyn New York 11216 Phone: (718) 622-4452

Armstrong Funeral Home 822 Saint Johns Place Brooklyn New York 11216 Phone: (718) 493-6790

Arthur Brown & Sons Funeral Home 1078 Bergen Street Brooklyn New York 11216 Phone: (718) 493-2044

Erskine Funeral Home Inc 1341 Bedford Avenue Brooklyn New York 11216 Phone: (718) 467-3030

Kenneth R Johnson Funeral Service 1078 Bergen Street Brooklyn New York 11216 Phone: (718) 778-6298

Merritt Green & Jefferson Funeral Home 415-417 Gates Avenue Brooklyn New York 11216 Phone: (718) 622-5964

Miles Funeral Home 136 Decatur Street Brooklyn New York 11216 Phone: (718) 773-4462

Calvin P Parker Funeral Chapel 1183 Bedford Avenue Brooklyn New York 11216 Phone: (718) 789-0163

Shomrei Hadas Chapel 3803 14th Avenue Brooklyn New York 11218 Phone: (718) 436-8700

Blair-Mazzarella Funeral Home 723 Coney Island Avenue Brooklyn New York 11218 Phone: (718) 282-1164

Joseph A Brizzi & Sons Inc Funeral Home 3921 Fort Hamilton Parkway Brooklyn New York 11218 Phone: (718) 436-3316

Pitta Funeral Home Inc 300 McDonald Avenue Brooklyn New York 11218 Phone: (718) 854-7960

Shomrei Hachomos Orthodox Chapels 4218 Fort Hamilton Parkway Brooklyn New York 11219 Phone: (718) 435-8100

Ralph Aievoli & Son Funeral Home Inc 1275 65th Street Brooklyn New York 11219 Phone: (718) 331-2100

Ceraso-Gennarelli Funeral Home 1224 60th Street Brooklyn New York 11219 Phone: (718) 853-1900

Norman L Jeffer Community Chapel Inc 4620 Fort Hamilton Parkway Brooklyn New York 11219 Phone: (718) 853-4000

Ortiz Funeral Home 5202 4th Avenue Brooklyn New York 11220 Phone: (718) 439-4949

M V Cosgrove & Son Funeral Home 5723 5th Avenue Brooklyn New York 11220 Phone: (718) 439-6640

DeRiso Funeral Home Inc 5012 4th Avenue Brooklyn New York 11220 Phone: (718) 439-6169

Edward C Halvorsen Inc Funeral Directors 5310 8th Avenue Brooklyn New York 11220 Phone: (718) 435-2276

Woodside Funeral Home 918 Gates Avenue Brooklyn New York 11221 Phone: (718) 574-3371

Matthew Barrett RS Saunders Funeral Home 217 Malcolm X Boulevard Brooklyn New York 11221 Phone: (718) 452-3621

Browns Funeral Home 544 Evergreen Avenue Brooklyn New York 11221 Phone: (718) 622-5649

Interboro Funeral Service 544 Evergreen Avenue Brooklyn New York 11221 Phone: (718) 452-0101

McMillan Funeral Chapel Inc 1230 Bushwick Avenue Brooklyn New York 11221 Phone: (718) 455-3900

Ponce Funeral Home 176 Central Avenue Brooklyn New York 11221 Phone: (718) 388-8900

San Juan Funeral Home 317 Central Avenue Brooklyn New York 11221 Phone: (718) 452-5880

J Jose Spencer Mortician Inc 118 Malcolm X Boulevard Brooklyn New York 11221 Phone: (718) 452-4663

Stobierski-Lucas Gardenview Funeral Home Ltd 161 Driggs Avenue Brooklyn New York 11222 Phone: (718) 383-7910

Arthur's Funeral Home 207 Nassau Avenue Brooklyn New York 11222 Phone: (718) 389-8500

Evergreen Funeral Home Inc 131 Nassau Avenue Brooklyn New York 11222 Phone: (718) 383-8600

Hugh A Reid Inc 153 Greenpoint Avenue Brooklyn New York 11222 Phone: (718) 383-7500

John Smolenski Funeral Home Inc 1044 Manhattan Avenue Brooklyn New York 11222 Phone: (718) 389-4170

Yablokoff Kingsway Memorial Chapel 1978 Coney Island Avenue Brooklyn New York 11223 Phone: (718) 645-9800

Coromilas Funeral Chapel Inc 1768 W 5th Street Brooklyn New York 11223 Phone: (718) 375-4477

Sabatino Funeral Home Inc 323 Avenue U Brooklyn New York 11223 Phone: (718) 449-3610

Cusimano & Russo Funeral Home 2005 West 6th Street Brooklyn New York 11223 Phone: (718) 372-1348
Andrew Torregrossa & Sons Inc 345 Avenue U Brooklyn New York 11223 Phone: (718) 449-1300

E & C Owens Memorial Chapel Inc 1152 Nostrand Avenue Brooklyn New York 11225 Phone: (718) 467-9546

Matthew Barrett RS Saunders Funeral Home 1204 Nostrand Avenue Brooklyn New York 11225 Phone: (718) 452-3621

House Of Hills Inc 406 Rogers Avenue Brooklyn New York 11225 Phone: (718) 773-0014

Andrew Torregrossa & Sons Inc 1305 79th Street Brooklyn New York 11228 Phone: (718) 232-8844

Amato-Marasco Funeral Home 1315 80th Street Brooklyn New York 11228 Phone: (718) 236-8425

Scarpaci Funeral Home Inc 1401 86th Street Brooklyn New York 11228 Phone: (718) 331-8000

Joseph V Sessa Funeral Home 6924 Fort Hamilton Parkway Brooklyn New York 11228 Phone: (718) 748-2679

James P Byrnes Funeral Home Inc 2384 Gerritsen Avenue Brooklyn New York 11229 Phone: (718) 743-1099

Nevsky Memorial Chapels 1700 Coney Island Avenue Brooklyn New York 11230 Phone: (718) 376-6900

Nieburg Midwood Chapel 1625 Coney Island Avenue Brooklyn New York 11230 Phone: (718) 377-2700

Parkville Funeral Home Inc 1047 Coney Island Avenue Brooklyn New York 11230 Phone: (718) 859-6655

Sherman's Flatbush Memorial Chapel Inc 1283 Coney Island Avenue Brooklyn New York 11230 Phone: (718) 377-7300

Garlick Weinstein Kirshenbaum Funeral Center Inc 1153 Coney Island Avenue Brooklyn New York 11230 Phone: (718) 859-2020

Morris Aarons & Son Funeral Home 1283 Coney Island Avenue Brooklyn New York 11230 Phone: (718) 338-4500

Raccuglia & Sons Funeral Home 323 Court Street Brooklyn New York 11231 Phone: (718) 855-7737

Guido & Sons Funeral Home 440 Clinton Street Brooklyn New York 11231 Phone: (718) 852-2324

Scotto's Funeral Home 106 1st Place Brooklyn New York 11231 Phone: (718) 875-2515
New York Funeral Service Co 362 Van Brunt Street Brooklyn New York 11231 Phone: (718) 834-1000

Leone Funeral Home Inc 696 4th Avenue Brooklyn New York 11232 Phone: (718) 768-4116

Daniel Schaefer Inc 4123 4th Avenue Brooklyn New York 11232 Phone: (718) 435-3381

Jurek Park Slope Funeral Home 728 4th Avenue Brooklyn New York 11232 Phone: (718) 768-4192

Molinari Funeral Director Inc 2380 Pacific Street Brooklyn New York 11233 Phone: (718) 385-3840

Unity Funeral Chapels Inc 1406 Pitkin Avenue Brooklyn New York 11233 Phone: (718) 774-1023

A Barrett Funeral Services Inc 427 Ralph Avenue Brooklyn New York 11233 Phone: (718) 778-2121
Pavone Funeral Home 3024 Quentin Road Brooklyn New York 11234 Phone: (718) 627-5900
Andrew Torregrossa & Sons Inc 2265 Flatbush Avenue Brooklyn New York 11234 Phone: (718) 253-5900
Parkside Memorial Chapels 2265 Flatbush Avenue Brooklyn New York 11234 Phone: (718) 338-1500

Gutterman's Inc 2576 Flatbush Avenue Brooklyn New York 11234 Phone: (718) 284-1500

Brettschneider Funeral Home Inc 2576 Flatbush Avenue Brooklyn New York 11234 Phone: (718) 258-4775

John J McManus & Sons Funeral Directors 4601 Avenue N Brooklyn New York 11234 Phone: (718) 377-5200

Marine Park Funeral Home 3024 Quentin Road Brooklyn New York 11234
Phone: (718) 339-8900
National Funeral Service 2203 Avenue Z Brooklyn New York 11235 Phone: (718) 743-4234
Peninsula Funeral Service 60 Brighton 11th Street Brooklyn New York 11235 Phone: (718) 471-2475

Regional Funeral Service 2203 Avenue Z Brooklyn New York 11235 Phone: (718) 332-4949

English Brothers Funeral Home Inc 2203 Avenue Z Brooklyn New York 11235 Phone: (718) 743-8459

John J Healy Funeral Home 2977 Ocean Avenue Brooklyn New York 11235 Phone: (718) 743-1388

Kehila Chapels 60 Brighton 11th Street Brooklyn New York 11235 Phone: (718) 332-3311

Guarino Funeral Home Inc 9222 Flatlands Avenue Brooklyn New York 11236 Phone: (718) 257-2890

La Fe Funeral Home 182 Wyckoff Avenue Brooklyn New York 11237 Phone: (718) 456-2800

Fairhaven Funeral Chapel 1045 Fulton Street Brooklyn New York 11238 Phone: (718) 622-4442

Cleveland R Vaughan Funeral Home 103 Putnam Avenue Brooklyn New York 11238 Phone: (718) 789-6680

White Memorial Chapels Inc 519 Clinton Avenue Brooklyn New York 11238 Phone: (718) 783-3737

Frank R Bell Funeral Home Inc 536 Sterling Place Brooklyn New York 11238 Phone: (718) 399-2500

Astoria Funeral Home 2707 30th Avenue Astoria - Queens New York 11102 Phone: (718) 728-0140

N Morisco & Sons Inc 3012 Astoria Boulevard Astoria - Queens New York 11102 Phone: (718) 728-1681

R P Drago Funeral Home 4310 30th Avenue Astoria - Queens New York 11103 Phone: (718) 278-0089

Basis Funeral Home 2712 23rd Avenue Astoria - Queens New York 11105 Phone: (718) 721-9393
Joseph Farenga & Sons Inc 3808 Ditmars Boulevard Astoria - Queens New York 11105 Phone: (718) 726-6060

Lawrence J Hooper Funeral Home 2913 Ditmars Boulevard Astoria - Queens New York 11105 Phone: (718) 204-9756

Mixan-Kucera Funeral Home Inc 2386 31st Street Astoria - Queens New York 11105 Phone: (718) 728-0278

O'Shea-Hoey Funeral Home Inc 2913 Ditmars Boulevard Astoria - Queens New York 11105 Phone: (718) 728-3131

Peter R. Angerame Funeral Home 2712 23rd Avenue Astoria - Queens New York 11105 Phone: (718) 721-9393

David Funeral Home 3520 Broadway Astoria - Queens New York 11106 Phone: (718) 729-3400

Thomas M Quinn & Sons 3520 Broadway Astoria - Queens New York 11106 Phone: (718) 721-9200

Stamatiades Funeral Home 3520 Broadway Astoria - Queens New York 11106 Phone: (718) 729-3400

Harden Funeral Home Inc 20817 Northern Boulevard Bayside - Queens New York 11361 Phone: (718) 229-3055

Martin A. Gleason Funeral Home LLC 3646 Bell Boulevard Bayside - Queens New York 11361 (718)428-2210

Lloyd Home Inc 21443 39th Avenue Bayside - Queens New York 11361 Phone: (718) 229-2420

C Johann & Sons Funeral Directors Inc 2104 College Point Boulevard College Point New York 11356 Phone: (718) 359-0276

James J. Stout Funeral Home 1339 College Point Boulevard College Point New York 11356

Coppola-Migliore Inc 4901 104th Street Corona - Queens New York 11368 Phone: (718) 592-7700

Edward Guida Inc 4720 104th Street Corona - Queens New York 11368 Phone: (718) 424-2000

Migliore Funeral Home Inc 3720 104th Street Corona - Queens New York 11368 Phone: (718) 899-3500

Rivera Funeral Home Inc 10402 37th Avenue Corona - Queens New York 11368 Phone: (718) 457-0200

Triboro Funeral Home Inc 10622 Northern Boulevard Corona - Queens New York 11368 Phone: (718) 335-5613

Cobb Funeral Home 9808 Astoria Boulevard East Elmhurst - Queens New York 11369 Phone: (718) 899-4243

Eternal Castle Funeral Home 8804 43rd Avenue Elmhurst - Queens New York 11373 Phone: (718) 533-6400

Hellenic Funeral Home 8804 43rd Avenue Elmhurst - Queens New York 11373 Phone: (718) 565-6767

Gerard J Neufeld Funeral Directors Inc 8804 43rd Avenue Elmhurst - Queens New York 11373 Phone: (718) 424-4000

Walter Funeral Home 8008 Grand Avenue Elmhurst - Queens New York 11373 Phone: (718) 639-0300

Martin A Gleason Funeral Home LLC 14920 Northern Boulevard Flushing - Queens New York 11354 Phone: (718) 359-6300

Howard L Hallett Inc 14920 Northern Boulevard Flushing - Queens New York 11354 Phone: (718) 359-0062

Edward D Jamie Funeral Chapel 14126 Northern Boulevard Flushing - Queens New York 11354 Phone: (718) 461-2660

Polaris Funeral Service 14920 Northern Boulevard Flushing - Queens New York 11354 Phone: (718) 888-0777
Temple Memorial Service 13435 Northern Boulevard Flushing - Queens New York 11354 Phone: (718) 359-1010

Flushing Memorial Chapel Inc 14024 45th Avenue Flushing - Queens New York 11355 Phone: (718) 539-6811

Fogarty Funeral Home 13625 41st Avenue Flushing - Queens New York 11355 Phone: (718) 939-3100

Regional Funeral Service 14024 45th Avenue Flushing - Queens New York 11355 Phone: (718) 332-4949

Frederick Funeral Home Inc 19215 Northern Boulevard Flushing - Queens New York 11358 Phone: (718) 357-6100

Quinn-Fogarty Funeral Home 16214 Sanford Avenue Flushing - Queens New York 11358 Phone: (718) 353-3430

Fox Funeral Home Inc 9807 Ascan Avenue Forest Hills - Queens New York 11375 Phone: (718) 268-7711

Glascott Funeral Home Inc 10203 Metropolitan Avenue Forest Hills - Queens New York 11375 Phone: (718) 268-4466

Gonzalez Funeral Home 10243 63rd Road Forest Hills - Queens New York 11375 Phone: (718) 292-8665

Schwartz Brothers-Jeffer Memorial Chapel 11403 Queens Boulevard Forest Hills - Queens New York 11375 Phone: (718) 263-7600

I. J. Morris Funeral Directors 11403 Queens Boulevard Forest Hills - Queens New York 11375 Phone: (718) 793-3883

Forest Park Chapel 11403 Queens Boulevard Forest Hills - Queens New York 11375 Phone: (718) 263-7600

Sinai Chapels 16205 Horace Harding Expressway Fresh Meadows - Queens New York 11365 Phone: (718) 445-0300

Casey-Porrello Funeral Home 10018 159th Avenue Howard Beach - Queens New York 11414 Phone: (718) 843-7820

Conway Funeral Home 8219 Northern Boulevard Jackson Heights - Queens New York 11372 Phone: (718) 639-3220

Funeraria De la Santa Maria 9120 37th Avenue Jackson Heights - Queens New York 11372 Phone: (718) 478-2444

Joseph V McGrath Funeral Home 9120 37th Avenue Jackson Heights - Queens

Arlington Funeral Home 8315 Parsons Boulevard Jamaica - Queens New York 11432 Phone: (718) 658-4434

Benson Funeral Service 8312 Parsons Boulevard Jamaica - Queens New York 11432 Phone: (718) 739-5353

Bernard F Dowd Funeral Home Inc 16520 Hillside Avenue Jamaica - Queens New York 11432 Phone: (718) 739-8117

Roy L Gilmore's Funeral Homes Inc 11653 Sutphin Boulevard Jamaica - Queens New York 11434 Phone: (718) 529-3030

Greaves Memorial Funeral Services Inc 11608 Merrick Boulevard Jamaica - Queens New York 11434 Phone: (718) 712-1900

Doyle B Shaffer Inc 4509 Little Neck Parkway Little Neck - Queens New York 11362 Phone: (718) 229-4949

Kodis Funeral Home 6306 Flushing Avenue Maspeth - Queens New York 11378 Phone: (718) 326-1658
John J Megiel Inc 6418 Flushing Avenue Maspeth - Queens New York 11378 Phone: (718) 326-1790
Papavero Funeral Home 7227 Grand Avenue Maspeth - Queens New York 11378 Phone: (718) 651-3535
Paul Lane Funeral Home Inc 11533 Sutphin Boulevard Jamaica - Queens New York 11434 Phone: (718) 659-6260
J Foster Phillips Funeral Home Inc 17924 Linden Boulevard Jamaica - Queens New York 11434 Phone: (718) 526-5656
Crowe's Funeral Homes Inc 10744 Sutphin Boulevard Jamaica - Queens New York 11435 Phone: (718) 558-0921
Wm H Monroe Jr Funeral Home Inc 10649 Sutphin Boulevard Jamaica - Queens New York 11435 Phone: (718) 657-6715

David Williams Funeral Service Inc 10820 Sutphin Boulevard Jamaica - Queens New York 11435 Phone: (718) 291-3823

Hess-Miller Funeral Home 6419 Metropolitan Avenue Middle Village - Queens New York 11379 Phone: (718) 821-6660

Martino Funeral Home 6419 Metropolitan Avenue Middle Village - Queens New York 11379 Phone: (718) 821-6660
Michaels Funeral Home Inc 7922 Metropolitan Avenue Middle Village - Queens New York 11379 Phone: (718) 894-5500
Village Chapels Inc 6767 Eliot Avenue Middle Village - Queens New York 11379 Phone: (718) 458-3000
Cassese Funeral Home Inc 10107 101st Avenue Ozone Park - Queens New York 11416 Phone: (718) 845-5970
Francisco Funeral Home Inc 10217 101st Avenue Ozone Park - Queens New York 11416 Phone: (718) 847-4244
James Stephen Romanelli Funeral Home 8901 Rockaway Boulevard Ozone Park - Queens New York 11416 Phone: (718) 277-8340
James Stephen Romanelli Funeral Home 13320 Crossbay Boulevard Ozone Park - Queens New York 11416 Phone: (718) 843-9268
R Stutzmann & Son 22439 Jamaica Avenue Queens Village - Queens New York 11428 Phone: (718) 465-3210
Hillebrand Funeral Home 6317 Woodhaven Boulevard Rego Park - Queens New York 11374 Phone: (718) 639-5511
Leo F Kearns Funeral Home Inc 6140 Woodhaven Boulevard Rego Park - Queens New York 11374 Phone: (718) 441-3300
Gutterman's Inc 9860 Queens Boulevard Rego Park - Queens New York 11374 Phone: (718) 896-5252
Brettschneider Funeral Home Inc 9860 Queens Boulevard Rego Park - Queens New York 11374 Phone: (718) 896-1060
Sherman Marks Funeral Director Inc 9860 Queens Boulevard Rego Park - Queens New York 11374 Phone: (212) 928-3600
Nagel & Sons Inc 9860 Queens Boulevard Rego Park - Queens New York 11374 Phone: (212) 674-3200
Parkside Memorial Chapels Inc 9860 Queens Boulevard Rego Park - Queens New York 11374 Phone: (718) 896-9000
Leo F Kearns Funeral Home Inc 8566 115th Street Richmond Hill - Queens New York 11418 Phone: (718) 441-3300
Simonson Funeral Home Inc 11904 Hillside Avenue Richmond Hill - Queens New York 11418 Phone: (718) 847-0300
Walsh & Cassese Chapel Inc 10438 Jamaica Avenue Richmond Hill - Queens New York 11418 Phone: (718) 849-2775
D'Angelo Funeral Home Inc 494 Seneca Avenue Ridgewood - Queens New York 11385 Phone: (718) 366-1900
Seneca Chapels 494 Seneca Avenue Ridgewood - Queens New York 11385 Phone: (718) 366-1900
Darmstadt Funeral Home 7101 68th Street Ridgewood - Queens New York 11385 Phone: (718) 821-3750
Peter J Geis Funeral Home 5734 Catalpa Avenue Ridgewood - Queens New York 11385 Phone: (718) 821-6845
Glendale Walsh-LaBella Funeral Home Inc 7017 Cooper Avenue Ridgewood - Queens New York 11385 Phone: (718) 366-7200
Koch Funeral Home 6859 Fresh Pond Road Ridgewood - Queens New York 11385 Phone: (718) 366-1300
Morton Funeral Home / Ridgewood Chapels 663 Grandview Avenue Ridgewood - Queens New York 11385 Phone: (718) 366-3200
Stephen R Schawaroch Funeral Home Inc 5834 Catalpa Avenue Ridgewood - Queens New York 11385 Phone: (718) 821-1131
Schwille Funeral Home Inc 6632 Myrtle Avenue Ridgewood - Queens New York 11385 Phone: (718) 821-2616
St Nicholas Funeral Home 289 Saint Nicholas Avenue Ridgewood - Queens New York 11385 Phone: (718) 821-4481
United Burial Company Inc 663 Grandview Avenue Ridgewood - Queens New York 11385 Phone: (718) 847-2633
George Werst Funeral Home 71-41 Cooper Avenue Ridgewood - Queens New York 11385 Phone: (718) 821-8777
O'Reilly Funeral Home Inc 13740 Brookville Boulevard Rosedale - Queens New York 11422 Phone: (718) 528-6969
Rosedale Funeral Home 24501 Francis Lewis Boulevard Rosedale - Queens New York 11422 Phone: (718) 528-1180
K L Foote Funeral Home 18906 Liberty Avenue Saint Albans - Queens New York 11412 Phone: (718) 454-1076
Roy L Gilmore's Funeral Homes Inc 19102 Linden Boulevard Saint Albans - Queens New York 11412 Phone: (718) 529-3030
Tyler Funeral Home 20120 Linden Boulevard Saint Albans - Queens New York 11412 Phone: (718) 723-9023
Leo F Kearns Funeral Home Inc 10333 Lefferts Boulevard South Richmond Hill - Queens New York 11419 Phone: (718) 441-3300
Elcock Funeral Home Inc 13002 Liberty Avenue South Richmond Hill - Queens New York 11419 Phone: (718) 845-7408
Leahy-McDonald Funeral Home 11102 Atlantic Avenue South Richmond Hill - Queens New York 11419 Phone: (718) 849-0785
Douglas R Mathie Funeral Service Inc 11102 Atlantic Avenue South Richmond Hill - Queens New York 11419 Phone: (718) 805-8500
Edward D Lynch Funeral Home Inc 4307 Queens Boulevard Sunnyside - Queens New York 11104 Phone: (718) 784-1525
Kennedy-Roth Funeral Home 4145 58th Street Woodside - Queens New York 11377 Phone: (718) 429-0552
Urban Funeral Home Inc 4217 69th Street Woodside - Queens New York 11377 Phone: (718) 424-2316
Abraham Blau Funeral Directors 152 2nd Avenue New York New York 10003 Phone: (212) 674-2220
Gramercy Park Memorial Chapel 152 2nd Avenue New York New York 10003 Phone: (212) 477-6334

Wien & Wien Memorial Chapel 152 2nd Avenue New York New York 10003 Phone: (212) 285-9659

Brettschneider Funeral Home Inc 49 East 7th Street New York New York 10003 Phone: (212) 254-3818

Provenzano-Lanza Funeral Home 43 2nd Avenue New York New York 10003 Phone: (212) 473-2220

Peter Jarema Funeral Home Inc 129 East 7th Street New York New York 10009 Phone: (212) 674-2568

Adam K Macagna & Son Inc Funeral Director 423 East 12th Street New York New York 10009 Phone: (212) 254-9884

Metropolitan Funeral Service Inc 191 Avenue A New York New York 10009 Phone: (212) 674-3630

Ortiz Funeral Home 22 1st Avenue New York New York 10009 Phone: (212) 673-1110

Andrett Funeral Home 353 2nd Avenue New York New York 10010 Phone: (212) 475-2024

Walter B Cooke-Kennedy Funeral Home 353 2nd Avenue New York New York 10010 Phone: (212) 289-2221

Crestwood Memorial Chapel Inc 33 Spring Street New York New York 10012 Phone: (212) 431-6712

Peter C DeLuca Funeral Home Inc 199 Bleecker Street New York New York 10012 Phone: (212) 677-9600

Greenwich Village Funeral Home 199 Bleecker Street New York New York 10012 Phone: (212) 674-8055

Guidetti Funeral Home Inc 33 Spring Street New York New York 10012 Phone: (212) 226-5579

Lamonaca Funeral Service 33 Spring Street New York New York 10012 Phone: (212) 431-6713

Nucciarone Funeral Home Inc 199 Bleecker Street New York New York 10012 Phone: (212) 254-3007

Perrazo Funeral Home 199 Bleecker Street New York New York 10012 Phone: (212) 777-7108

Vitale Funeral Home Inc 33 Spring Street New York New York 10012 Phone: (212) 226-5747

Chinese Cheung Sang Funeral Corp 22 Mulberry Street New York New York 10013 Phone: (212) 962-2230

N G Fook Funerals Inc 36 Mulberry Street New York New York 10013 Phone: (212) 374-1003

Wah-Wing Sang Funeral Corp 26 Mulberry Street New York New York 10013 Phone: (212) 962-0273

Redden Funeral Home Inc 325 West 14th Street New York New York 10014 Phone: (212) 242-1456

Dimiceli & Sons Inc 152 East 28th Street New York New York 10016 Phone: (212) 683-1798

The Gannon Funeral Home Inc 152 East 28th Street New York New York 10016 Phone: (212) 532-6579

Barrett Funeral Home 424 West 51st Street New York New York 10019 Phone: (212) 265-0335

Basile Funeral Home Inc 240 Central Park Street New York New York 10019 Phone: (718) 935-1775

Morehead-McKim Gallaher Funeral Directors Inc 424 West 51st Street New York New York 10019 Phone: (212) 744-2500

John Krtil Funeral Home 1297 1st Avenue New York New York 10021 Phone: (212) 744-3084

Ortiz Funeral Home 235 W 72nd Street New York New York 10023 Phone: (212) 873-8900

Park West-Riverside Chapels 333 Amsterdam Avenue New York New York 10023 Phone: (212) 362-3600

Boulevard-Riverside Chapels 180 West 76th Street New York New York 10023 Phone: (212) 362-6600

Plaza Jewish Community Chapel Inc 630 Amsterdam Avenue New York New York 10024 Phone: (212) 769-4400

Century Cremation & Funeral Services Inc 954 Amsterdam Avenue New York New York 10025 Phone: (212) 666-9630

Funeraria San Andres Inc 954 Amsterdam Avenue New York New York 10025 Phone: (212) 666-9630

Trumbo's Funeral Chapel 100 Saint Nicholas Avenue New York New York 10026 Phone: (212) 662-3771

LeRoy Butler Funeral Home Inc 177 West 126th Street New York New York 10027 Phone: (212) 662-3949

Daniels Wilhelmina Funeral Home Inc 110 West 131st Street New York New York 10027 Phone: (212) 283-2547

Marcus Jackson Funeral Home Inc 2461 8th Avenue New York New York 10027 Phone: (212) 234-6600

Lance Funeral Home Inc 109 West 132nd Street New York New York 10027 Phone: (212) 281-7070

Mickey Funeral Service The Carolina Chapel Inc 228 Malcolm X Boulevard New York New York 10027 Phone: (212) 534-0699

Isaiah Owens Funeral Home 216 Lenox Avenue New York New York 10027 Phone: (212) 427-7888

Henry W Payne Funeral Home Inc 273 Lenox Avenue New York New York 10027 Phone: (212) 662-4840

Unity Funeral Chapels Inc 2352 8th Avenue Nw New York New York 10027 Phone: (212) 666-8300

The Abbey Funeral Directors 1076 Madison Avenue New York New York 10028 Phone: (212) 288-1900

Frank E Campbell - The Funeral Chapel 1076 Madison Avenue New York New York 10028 Phone: (212) 288-3500

The Universal Funeral Chapel 1076 Madison Avenue New York New York 10028 Phone: (212) 753-5300

Louis G Cava Funeral Home Inc 349 East 116th Street New York New York 10029 Phone: (212) 534-1991

Farenga Brothers Inc 204 East 116th Street New York New York 10029 Phone: (212) 534-3700

Francisco's Funeraria 2242 1st Avenue New York New York 10029 Phone: (212) 427-4300

Raymond L Frost Funeral Chapel 343 East 116th Street New York New York 10029 Phone: (212) 534-0360
Johnstone Funeral Chapels 300 East 104th Street New York New York 10029 Phone: (212) 369-6160
Manhattan Cremation & Burial Services Inc 349 East 116th Street New York New York 10029 Phone: (212) 534-6800
Ortiz Funeral Home 141 East 103rd Street New York New York 10029 Phone: (212) 876-1913
George H Weldon Funeral Home 343 East 116th Street New York New York 10029 Phone: (212) 427-3300
Benta's Funeral Home Inc 630 Saint Nicholas Avenue New York New York 10030 Phone: (212) 281-8850
Alphonso E Brown Funeral Home 2274 Adam Clayton Powell Jr Boulevard New York New York 10030 Phone: (212) 283-6500
Rodney Dade Inc 2332 Adam Clayton Powell Jr Boulevard New York New York 10030 Phone: (212) 234-8882
Marion A Daniels & Sons Inc 164 West 136th Street New York New York 10030 Phone: (212) 862-6733
Gates Of Heaven Funeral Home 164 West 136th Street New York New York 10030 Phone: (212) 690-6109
Griffin-Peters Funeral Home 2284 Adam Clayton Powell Jr Boulevard New York New York 10030 Phone: (212) 926-0905
John H Joyce Funeral Directors 2332 Adam Clayton Powell Jr Boulevard New York New York 10030 Phone: (212) 690-3500
Levy & Delany Funeral Home 164 West 136th Street New York New York 10030 Phone: (212) 283-1195
S McMillan Inc 2276 Adam Clayton Powell Jr Boulevard New York New York 10030 Phone: (212) 234-8112
Newkirk Funeral Home Inc 2284 Adam Clayton Powell Jr Boulevard New York New York 10030 Phone: (917) 312-3984
Riverton Funeral Home Inc 131 West 135th Street New York New York 10030 Phone: (212) 234-2232
Elizabeth M Smith Funeral Service 2284 Adam Clayton Powell Jr Boulevard New York New York 10030 Phone: (212) 828-3793
St Helena Funeral Home 107 West 136th Street New York New York 10030 Phone: (212) 289-3041
Sunset Funeral Service Inc 164 West 136th Street New York New York 10030 Phone: (212) 281-1670
Wainwright & Son Funeral Home Inc 162 West 136th Street New York New York 10030 Phone: (212) 281-1150
Marshall M Blake Funeral Home 10 Saint Nicholas Place New York New York 10031 Phone: (212) 926-1366
Jenkins Funeral Chapel 1893 Amsterdam Avenue New York New York 10032 Phone: (212) 926-5979

McGonnell Funeral Home Inc 1295 Saint Nicholas Avenue New York New York 10033 Phone: (212) 927-8407

Rivera Funeral Home Inc 1260 Saint Nicholas Avenue New York New York 10033 Phone: (212) 795-4400

Conner-Colonial Funeral Home 5044 Broadway New York New York 10034 Phone: (212) 567-7800

Constantinides Funeral Home 5044 Broadway New York New York 10034 Phone: (718) 745-1010

Riverdale Funeral Home Inc 5044 Broadway New York New York 10034 Phone: (212) 942-4000

St Helena Funeral Home 2034 Madison Avenue New York New York 10035 Phone: (212) 289-3041

Buckley Funeral Home Inc 445 West 43rd Street New York New York 10036 Phone: (212) 246-8060

Horne-Dannecker Funeral Home Inc 445 West 43rd Street New York New York 10036 Phone: (212) 242-5250

Bailey's Funeral Home 455 Lenox Avenue New York New York 10037 Phone: (212) 926-6565
Florence E Browne Funeral Home Inc 436 Malcolm X Boulevard New York New York 10037 Phone: (212) 283-5181

Vanella's Funeral Chapel Inc 29 Madison Street New York New York 10038 Phone: (212) 267-4522

James L Perkins Memorial Chapel Inc 210 West 145th Street New York New York 10039 Phone: (212) 283-3984

Ortiz Funeral Home 4425 Broadway New York New York 10040 Phone: (212) 942-3700

Chas Peter Nagel 352 East 87th Street New York New York 10128 Phone: (212) 289-2221

Walter B. Cooke Funeral Home 352 East 87th Street New York New York 10128 Phone: (212) 535-1500