Funeral Flowers
Funeral Homes in Our Delivery Area:

| Name | Address | Phone |
| --- | --- | --- |
| Edward D Jamie Jr Funeral Chapel | 20817 Northern Boulevard Bayside, NY. 11361 | (718) 224-2390 |
| Francis X Hatton Funeral Home | 3646 Bell Blvd Bayside, NY. 11361 | (718) 229-0744 |
| Gleason, Martin A Funeral Home, Llc | 3646 Bell Boulevard Bayside, NY. 11361 | (718) 428-2210 |
| Harden Funeral Home Inc | 20817 Northern Blvd Bayside, NY. 11361 | (718) 229-3055 |
| Lloyd Home Inc | 21443 39th Ave Bayside, NY. 11361 | (718) 229-2420 |
| Walsh & Cassese Funeral Home Inc | 21443 39th Ave Bayside, NY. 11361 | (718) 849-2775 |
| Hasgill Funeral Home | 155 Sunrise Hwy Amityville, NY. 11701 | (631) 691-5700 |
| J F Goode Funeral Home | 545 Albany Ave Amityville, NY. 11701 | (631) 842-6464 |
| Joseph A Slinger-Hasgill Funeral Svc | 155 Sunrise Hwy Amityville, NY. 11701 | (631) 842-2788 |
| Powell Funeral Home | 67 Broadway Amityville, NY. 11701 | (516) 691-0172 |
| Powell Funeral Home | 67 Broadway Amityville, NY. 11701 | (631) 691-0172 |
| Richard W Hasgill Funeral Home | 155 Sunrise Hwy Amityville, NY. 11701 | (631) 842-2788 |
| Angerame & Basis Funeral Home | 2712 23rd Ave Astoria, NY. 11105 | (718) 721-9393 |
| Antonopoulos Funeral Home | 3808 Ditmars Blvd Astoria, NY. 11105 | (718) 728-8500 |
| Astoria Funeral Home | 2707 30th Ave Astoria, NY. 11102 | (718) 728-0140 |
| City Funeral Svc | 2913 Ditmars Blvd Astoria, NY. 11105 | (718) 274-5151 |
| David Funeral Home | 3520 Broadway Astoria, NY. 11106 | (718) 729-3400 |
| Joseph Farenga & Sons Inc | 3808 Ditmars Blvd Astoria, NY. 11105 | (718) 726-6060 |
| Mixan-Kucera Funeral Homes Inc | 2386 31st St Astoria, NY. 11105 | (718) 728-0278 |
| Morisco Funeral Home | 3012 Astoria Blvd Astoria, NY. 11102 | (718) 728-2888 |
| O'shea-Hoey Funeral Home Inc | 2913 Ditmars Blvd Astoria, NY. 11105 | (718) 728-3131 |
| R P Drago Funeral Home | 4310 30th Ave Astoria, NY. 11103 | (718) 278-0089 |
| T & M Livery Garage | 3177 37th St Astoria, NY. 11103 | (718) 274-9432 |
| Thomas M Quinn & Sons Inc | 3520 Broadway Astoria, NY. 11106 | (718) 721-9200 |
| Fullerton Funeral Home Inc | 769 Merrick Rd Baldwin, NY. 11510 | (516) 223-1460 |
| Weigand-Pensa Funeral Home | 2283 Grand Ave Baldwin, NY. 11510 | (516) 223-4200 |
| C Johann & Sons Inc | 2104 College Point Blvd College Point, NY. 11356 | (718) 359-0276 |
| James J Stout Funeral Home | 1339 College Point Blvd College Point, NY. 11356 | (718) 359-8563 |
| Joyce Brothers Funeral Home | 2104 College Point Blvd College Point, NY. 11356 | (718) 528-3050 |
| Coppola-Migliore Inc | 4901 104th St Corona, NY. 11368 | (718) 592-7700 |
| Edward Guida Inc | 4720 104th St Corona, NY. 11368 | (718) 424-2000 |
| Migliore Funeral Home Inc | 3720 104th St Corona, NY. 11368 | (718) 899-3500 |
| Rivera Funeral Home Inc | 10402 37th Ave Corona, NY. 11368 | (718) 457-0200 |
| Triboro Funeral Home Inc | 10622 Northern Blvd Corona, NY. 11368 | (718) 335-5613 |
| Cobbs Funeral Home | 9808 Astoria Blvd East Elmhurst, NY. 11369 | (718) 899-4243 |
| Vera E Thompson Funeral Home | 9408 Astoria Blvd East Elmhurst, NY. 11369 | (718) 446-8668 |
| Eternal Castle Funeral Svc | 8804 43rd Ave Elmhurst, NY. 11373 | (718) 533-6400 |
| Gerard J Neufeld Inc | 8804 43rd Ave Elmhurst, NY. 11373 | (718) 424-4000 |
| Hellenic Funeral Home | 8804 43rd Ave Elmhurst, NY. 11373 | (718) 565-6767 |
| Walter Funeral Home Inc | 8008 Grand Ave Elmhurst, NY. 11373 | (718) 639-0300 |
| William F Coster Funeral Home | 8804 43rd Ave Elmhurst, NY. 11373 | (718) 457-6700 |
| Arthur F White Funeral Home | 315 Conklin St Farmingdale, NY. 11735 | (516) 249-0336 |
| Mc Court & Trudden Funeral Hm | 385 Main St Farmingdale, NY. 11735 | (516) 249-1303 |
| Mc Court & Trudden Funeral Home Inc | 385 Main St Farmingdale, NY. 11735 | (631) 661-7462 |
| St Charles Memorials | Po Box 244 Farmingdale, NY. 11735 | (516) 694-0940 |
| Harden Funeral Home Inc | 131 Plainfield Ave Floral Park, NY. 11001 | (718) 229-2899 |
| Thomas F Dalton Funeral Homes | 29 Atlantic Ave Floral Park, NY. 11001 | (516) 354-0634 |
| Central Chinese Funeral Home | 13625 41st Ave Flushing, NY. 11355 | (718) 461-5550 |
| Central Funeral Home Inc | 13625 41st Ave Flushing, NY. 11355 | (718) 353-2424 |
| Chun Fook Funeral Services, Llc | 134-35 Northern Blvd., Flushing, NY. 11354 | (718) 353-2228 |
| Chun Fook Funeral Svc | 13435 Northern Blvd Flushing, NY. 11354 | (718) 353-2218 |
| Cross Island Funeral Svc | 14920 Northern Blvd Flushing, NY. 11354 | (718) 539-9507 |
| Flushing Memorial Chapel | 14024 45th Ave Flushing, NY. 11355 | (718) 539-6811 |
| Fogarty Funeral Home Inc | 13625 41st Ave Flushing, NY. 11355 | (718) 939-3100 |
| Frederick Services Inc | 19215 Northern Blvd Flushing, NY. 11358 | (718) 357-6100 |
| Howard L Hallett Inc | 14920 Northern Blvd Flushing, NY. 11354 | (718) 359-0062 |
| Martin A Gleason Inc | 14920 Northern Blvd Flushing, NY. 11354 | (718) 359-6300 |
| National Memorial Chapel Inc | 14126 Northern Blvd Flushing, NY. 11354 | (718) 461-2660 |
| Polaris Funeral Svc | 14920 Northern Blvd Flushing, NY. 11354 | (718) 888-0777 |
| Quinn-Fogarty Funeral Home | 16214 Sanford Ave Flushing, NY. 11358 | (718) 353-5166 |
| Temple Memorial | 13435 Northern Blvd Flushing, NY. 11354 | (718) 359-1010 |
| Thomas M Quinn & Sons Inc | 16214 Sanford Ave Flushing, NY. 11358 | (718) 353-3430 |
| Forest Park Chapel | 11403 Queens Boulevard Forest Hills, NY. 11375 | (718) 263-0800 |
| Fox Funeral Home Inc | 9807 Ascan Ave Forest Hills, NY. 11375 | (718) 268-7711 |
| Glascott Funeral Home Inc | 10203 Metropolitan Ave Forest Hills, NY. 11375 | (718) 268-4466 |
| Jeffer Funeral Home | 11403 Queens Blvd Forest Hills, NY. 11375 | (718) 776-8100 |
| Jeffers Funeral Home | 11403 Queens Boulevard Forest Hills, NY. 11375 | (718) 299-4833 |
| Riverside Memorial Chapel | 11403 Queens Blvd Forest Hills, NY. 11375 | (718) 793-3883 |
| Schwartz Bros Memorial Chapel | 114-03 Queens Blvd (at 76th Rd) Forest Hills, NY. 11375 | (718) 263-6135 |
| Schwartz Brothers-Jeffer Meml | 11403 Queens Blvd Forest Hills, NY. 11375 | (718) 263-7600 |
| Hungerford & Clark Inc | 10 Pine St Freeport, NY. 11520 | (516) 379-3119 |
| Hungerford & Clark Inc | 110 Pine St Freeport, NY. 11520 | (516) 223-3516 |
| Fairchild Sons Funeral Home | 1201 Franklin Ave Garden City, NY. 11530 | (516) 746-0585 |
| Great Neck Funeral Home | 3 Arrandale Ave Great Neck, NY. 11024 | (516) 482-0719 |
| Riverside-Nassau North Chapels | 55 N Station Plz Great Neck, NY. 11021 | (516) 487-9600 |
| Schwartz Brothers-Jeffer | 55 N Station Plz Great Neck, NY. 11021 | (516) 487-8600 |
| Carl C Burnett Funeral Home | 456 S Franklin St Hempstead, NY. 11550 | (516) 489-4492 |
| Hempstead Funeral Home | 89 Peninsula Blvd Hempstead, NY. 11550 | (516) 481-7460 |
| I J Morris Inc | 46 Greenwich St Hempstead, NY. 11550 | (516) 486-2500 |
| Williams Funreal Home | 181 Greenwich St Hempstead, NY. 11550 | (516) 481-8944 |
| Henry J Stock Funeral Home Inc | 132 Newbridge Rd Hicksville, NY. 11801 | (516) 931-0249 |
| Island Livery Inc | 125 W Old Country Rd Hicksville, NY. 11801 | (516) 935-5515 |
| Thomas F Dalton Funeral Homes | 47 Jerusalem Ave Hicksville, NY. 11801 | (516) 931-0262 |
| Vernon C Wagner Funeral Home | 125 W Old Country Rd Hicksville, NY. 11801 | (516) 935-7100 |
| Casey & Porrello Funeral Home | 10018 159th Ave Howard Beach, NY. 11414 | (718) 843-7820 |
| Conway Funeral Home Inc | 8201 Northern Blvd Jackson Heights, NY. 11372 | (718) 639-3220 |
| Conway Funeral Home Inc | 8219 Northern Blvd Jackson Heights, NY. 11372 | (718) 639-3220 |
| Funeraria De La Santa Maria | 9120 37th Ave Jackson Heights, NY. 11372 | (718) 478-2444 |
| Mc Grath Funeral Home | 9120 37th Ave Jackson Heights, NY. 11372 | (718) 426-3700 |
| Adams Mortuary Services | 11530 166th Street Jamaica, NY. 11434 | (718) 658-1820 |
| Benson Funeral Svc | 8315 Parsons Blvd Jamaica, NY. 11432 | (718) 739-5353 |
| Bernard F Dowd Inc | 16520 Hillside Ave Jamaica, NY. 11432 | (718) 739-8117 |
| Charles E Henson Funeral Svc | 11608 Merrick Blvd Jamaica, NY. 11434 | (718) 723-5800 |
| Crowe's Funeral Homes Inc | 10744 Sutphin Blvd Jamaica, NY. 11435 | (718) 558-0921 |
| David Williams Funeral Svc | 10820 Sutphin Blvd Jamaica, NY. 11435 | (718) 291-3823 |
| Emerson W Brown Funeral Svc | 17924 Linden Blvd Jamaica, NY. 11434 | (718) 297-8585 |
| Fisher Funeral Svc | 10820 Sutphin Blvd Jamaica, NY. 11435 | (718) 526-7087 |
| Greaves Memorial Funeral Svc | Po Box 340967 Jamaica, NY. 11434 | (718) 712-1900 |
| J Foster Phillips Funeral Home | Po Box 961 Jamaica, NY. 11434 | (718) 526-5656 |
| J Foster Phillips Funeral Home Inc | 17924 Linden Blvd Jamaica, NY. 11434 | (781) 471-2828 |
| Lane Funeral Home Inc | 11533 Sutphin Blvd Jamaica, NY. 11434 | (718) 659-6260 |
| Litras Funeral Home | 8315 Parsons Blvd Jamaica, NY. 11432 | (718) 658-4434 |
| Roy L Gilmore's Funeral Home | 11653 Sutphin Blvd Jamaica, NY. 11434 | (718) 529-3030 |
| Wayne Watts Funeral Svc | 10820 Sutphin Blvd Jamaica, NY. 11435 | (718) 523-3818 |
| William H Monroe Jr Funeral Hm | 10649 Sutphin Blvd Jamaica, NY. 11435 | (718) 657-6715 |
| Thomas F Dalton Funeral Homes | 2786 Hempstead Tpke Levittown, NY. 11756 | (516) 796-0400 |
| Douglas Mathie & Funeral Svc | 305 N Wellwood Ave Lindenhurst, NY. 11757 | (631) 225-4500 |
| Johnston's Funeral | 305 N Wellwood Avenue Lindenhurst, NY. 11757 | (631) 226-1600 |
| Johnston-Anastasi Funeral Home | 305 N Wellwood Ave Lindenhurst, NY. 11757 | (631) 226-2220 |
| Lindenhurst Funeral Home Inc | 424 S Wellwood Ave Lindenhurst, NY. 11757 | (631) 957-0300 |
| Doyle B Shaffer Inc | 4509 Little Neck Pkwy Little Neck, NY. 11362 | (718) 229-4949 |
| Fairchild Sons Inc | 1570 Northern Blvd Manhasset, NY. 11030 | (516) 627-2000 |
| Kodis Funeral Home | 6306 Flushing Ave Maspeth, NY. 11378 | (718) 326-1658 |
| Megiel Funeral Home Inc | 6418 Flushing Ave Maspeth, NY. 11378 | (718) 326-1790 |
| Papavero Funeral Home | 7227 Grand Ave Maspeth, NY. 11378 | (718) 651-3535 |
| Anthony S Appolito | 11 Brewster Rd Massapequa, NY. 11758 | (516) 799-4000 |
| James Funeral Home | 27 Iroquois St W Massapequa, NY. 11758 | (516) 799-4976 |
| James Romanelli Funeral Home | 540 Broadway Massapequa, NY. 11758 | (516) 541-4000 |
| William J Law Inc | 1 Jerusalem Ave Massapequa, NY. 11758 | (516) 541-8070 |
| Merrick Funeral Home | 2039 Merrick Ave Merrick, NY. 11566 | (516) 378-0303 |
| Hess Miller Funeral Home | 6419 Metropolitan Ave Middle Village, NY. 11379 | (718) 821-6660 |
| Michaels Funeral Home Inc | 7922 Metropolitan Ave Middle Village, NY. 11379 | (718) 894-5500 |
| Quality Funeral Svc | 7922 Metropolitan Ave Middle Village, NY. 11379 | (718) 894-5588 |
| Village Chapels Inc | 6767 Eliot Ave Middle Village, NY. 11379 | (718) 507-8500 |
| New Hyde Park Funeral Home Inc | 506 Lakeville Rd New Hyde Park, NY. 11040 | (516) 352-8989 |
| New York Metro Funeral Svc | 506 Lakeville Rd New Hyde Park, NY. 11040 | (516) 437-0403 |
| Park Funeral Chapels | 2175 Jericho Turnpike New Hyde Park, NY. 11040 | (516) 747-4300 |
| R Stutzmann & Son Inc | 2000 Hillside Ave New Hyde Park, NY. 11040 | (516) 352-3434 |
| Thomas F Dalton Funeral Homes | 125 Hillside Ave New Hyde Park, NY. 11040 | (516) 354-0634 |
| Arthur Baverstock & Sons Inc | 2681 Long Beach Rd Oceanside, NY. 11572 | (516) 763-2221 |
| Fulton & Delaney Funeral Home | Po Box 7 Oceanside, NY. 11572 | (516) 378-3401 |
| John J Sandhaas | 2681 Long Beach Rd Oceanside, NY. 11572 | (516) 766-3340 |
| Kallinikos Funeral Svc Inc | 2681 Long Beach Rd Oceanside, NY. 11572 | (516) 764-5191 |
| Timothy J Donohue Funeral Svc | 2681 Long Beach Rd Oceanside, NY. 11572 | (516) 766-8202 |
| Towers Funeral Home Inc | 2681 Long Beach Rd Oceanside, NY. 11572 | (516) 766-0425 |
| Vanella's Funeral Chapel Inc | 2860 Long Beach Rd Oceanside, NY. 11572 | (516) 766-4424 |
| Cassese Funeral Home Inc | 10107 101st Ave Ozone Park, NY. 11416 | (718) 845-5970 |
| Francisco Funeral Home Inc | 10217 101st Ave Ozone Park, NY. 11416 | (718) 847-4244 |
| Hindu Funeral Home | 102-17 101st Ave Ozone Park, NY. 11416 | (718) 847-4245 |
| Hindu Funeral Home | 102-17 101st Avenue Ozone Park, NY. 11416 | (718) 847-4500 |
| James Romanelli-Stephen Fnrl | 13318 Crossbay Blvd Ozone Park, NY. 11417 | (718) 843-9268 |
| Romanelli - Stephen Funeral Home | 8901 Rockaway Blvd Ozone Park, NY. 11416 | (718) 277-8340 |
| Thomas Michael D Funeral Svc | 10217 101st Avenue Ozone Park, NY. 11416 | (718) 805-7213 |
| Walsh & Cassese Funeral Home | 10158 102nd Street Ozone Park, NY. 11416 | (718) 441-8725 |
| Vernon C Wagner Funeral Homes | 655 Old Country Rd Plainview, NY. 11803 | (516) 938-4311 |
| R Stutzmann & Son Inc | 22439 Jamaica Ave Queens Village, NY. 11428 | (718) 465-3210 |
| A Parkside Funeral Home | 9860 Queens Blvd Rego Park, NY. 11374 | (914) 937-4888 |
| Brettschneider Funeral Home | 9860 Queens Blvd Rego Park, NY. 11374 | (718) 896-1060 |
| Fielman Herman Funeral Dir | 9860 Queens Boulveard Rego Park, NY. 11374 | (718) 896-9000 |
| Garson Funeral Svc Inc | 9860 Queens Blvd Rego Park, NY. 11374 | (718) 896-1366 |
| Hillebrand Funeral Homes Inc | 6317 Woodhaven Blvd Rego Park, NY. 11374 | (718) 639-5511 |
| Leo F Kearns Inc | 61-40 Woodhaven Blvd Rego Park, NY. 11374 | (718) 441-3300 |
| Mark Sherman Funeral Directors Inc | 9860 Queens Boulevard Rego Park, NY. 11374 | (212) 928-3600 |
| Nagel Funeral Home Inc | 9860 Queens Boulevard Rego Park, NY. 11374 | (212) 674-3200 |
| Anthony Cassese & Son Funeral | 10438 Jamaica Ave Richmond Hill, NY. 11418 | (718) 843-4620 |
| C Stile Direct Cremation Co | 10438 Jamaica Ave Richmond Hill, NY. 11418 | (718) 441-4447 |
| Hillside Memorial Chapels | 11904 Hillside Avenue Richmond Hill, NY. 11418 | (718) 847-0301 |
| Leo F Kearns Funeral Directors | 85-66 115th St Richmond Hill, NY. 11418 | (718) 441-3300 |
| Simonson Funeral Home Inc | 11904 Hillside Ave Richmond Hill, NY. 11418 | (718) 847-0300 |
| Simonson Funeral Home Inc | 11904 Hillside Ave Richmond Hill, NY. 11418 | (718) 847-0304 |
| Advance Planning Svc | 7141 Cooper Ave Ridgewood, NY. 11385 | (718) 366-1885 |
| D'angelo Funeral Home Inc | 494 Seneca Ave Ridgewood, NY. 11385 | (718) 366-1900 |
| Darmstadt Funeral Home | 7101 68th St Ridgewood, NY. 11385 | (718) 821-3750 |
| George Werst Funeral Home | 7141 Cooper Ave Ridgewood, NY. 11385 | (718) 821-8777 |
| Glendale Funeral Home | 7017 Cooper Ave Ridgewood, NY. 11385 | (718) 366-7200 |
| Koch Funeral Home Inc | 6859 Fresh Pond Rd Ridgewood, NY. 11385 | (718) 366-1300 |
| Morton Funeral Home | 663 Grandview Ave Ridgewood, NY. 11385 | (718) 821-1368 |
| Morton Funeral Home Ridgewood Chapels | 663 Grandview Ave Ridgewood, NY. 11385 | (718) 366-3200 |
| Peter J Geis Funeral Home Inc | 5734 Catalpa Ave Ridgewood, NY. 11385 | (718) 821-6845 |
| Ridgewood Chapel | 663 Grandview Ave Ridgewood, NY. 11385 | (718) 366-3200 |
| Schwille Funeral Home Inc | 6632 Myrtle Ave Ridgewood, NY. 11385 | (718) 821-2616 |
| St Nicholas Funeral Home | 289 Saint Nicholas Ave Ridgewood, NY. 11385 | (718) 821-4481 |
| Stephen R Schawaroch Inc | 5834 Catalpa Ave Ridgewood, NY. 11385 | (718) 821-1131 |
| Wasmund & Sorice Fnrl Chapels | 6640 Fresh Pond Rd Ridgewood, NY. 11385 | (718) 821-2255 |
| Wasmund & Sorice Funeral Chpls | 663 Grandview Ave Ridgewood, NY. 11385 | (718) 821-2255 |
| William M Warneck | 7805 Myrtle Ave Ridgewood, NY. 11385 | (718) 821-2024 |
| Hillebrand Funeral Homes Inc | 1238 Cross Bay Boulevard Rockaway Park, NY. 11694 | (718) 318-1683 |
| Caribbean Funeral Service Inc | 14117 249th Street Rosedale, NY. 11422 | (718) 506-1011 |
| O'reilly Funeral Home Inc | 13740 Brookville Blvd Rosedale, NY. 11422 | (718) 528-6969 |
| Rosedale Funeral Home Inc | 24501 Francis Lewis Blvd Rosedale, NY. 11422 | (718) 528-1180 |
| All Faiths Burial And Cremation Service | 18906 Liberty Avenue Saint Albans, NY. 11412 | (718) 277-8900 |
| K L Foote Inc | 18906 Liberty Ave Saint Albans, NY. 11412 | (718) 454-1076 |
| Majestic Funeral Services | 189-06 Liberty Avenue Saint Albans, NY. 11412 | (718) 521-0095 |
| Mestrandrea Funeral Chapels | 18906 Liberty Avenue Saint Albans, NY. 11412 | (718) 454-1890 |
| Roy L Gilmore's Funeral Home | 19102 Linden Blvd Saint Albans, NY. 11412 | (718) 528-7765 |
| Tyler Funeral Home Inc | 20120 Linden Blvd Saint Albans, NY. 11412 | (718) 723-9023 |
| Edward D Lynch Funeral Home | 4307 Queens Blvd Sunnyside, NY. 11104 | (718) 784-1525 |
| Hartnett Funeral Home | 561 Jerusalem Ave Uniondale, NY. 11553 | (516) 483-9288 |
| Edward F Lieber Funeral Homes | 266 N Central Ave Valley Stream, NY. 11580 | (516) 825-2900 |
| Edward F Lieber Funeral Homes | 9 E Valley Stream Blvd Valley Stream, NY. 11580 | (516) 825-2900 |
| Moore Funeral Home | 54 W Jamaica Ave Valley Stream, NY. 11580 | (516) 825-0036 |
| Charles J O'shea Funeral Home | 603 Wantagh Ave Wantagh, NY. 11793 | (516) 731-5550 |
| Edward L Rouse | 3374 Park Ave Wantagh, NY. 11793 | (516) 221-3131 |
| Wantagh Abbey Inc | 3374 Park Ave Wantagh, NY. 11793 | (516) 785-0312 |
| Martin A Gleason Funeral | 1025 150th St Whitestone, NY. 11357 | (718) 359-1122 |
| Bergen Funeral Service | 7602 Rockaway Boulevard Woodhaven, NY. 11421 | (718) 296-4089 |
| Brex & Vandersnow Inc | 8734 80th St Woodhaven, NY. 11421 | (718) 894-1580 |
| Kaiser & Koos Inc | 8734 80th St Woodhaven, NY. 11421 | (718) 847-2633 |
| N F Walker Of Queens Inc | 8734 80th St Woodhaven, NY. 11421 | (718) 296-4343 |
| Shalins Funeral Home Inc | 8402 Jamaica Ave Woodhaven, NY. 11421 | (718) 296-2244 |
| Walsh-La Bella & Son Funeral | 8713 87th St Woodhaven, NY. 11421 | (718) 849-1000 |
| Kennedy-Roth Funeral Home Inc | 4145 58th St Woodside, NY. 11377 | (718) 424-5430 |
| Lowen Group Intl | 4145 58th St Woodside, NY. 11377 | (718) 651-4455 |
| Urban Funeral Home Inc | 4217 69th St Woodside, NY. 11377 | (718) 424-2316 |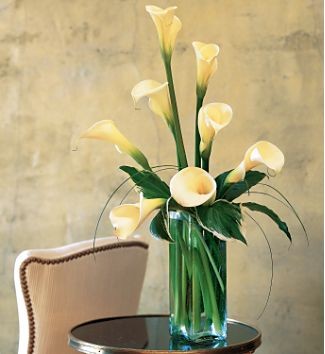 Funeral flowers are a timeless worldwide tradition that spans so many cultures and faiths, because flowers are a universal symbol love and caring. Flowers convey hope, faith, and peace. They remind us of the beauty of life and express what words can't say. Beautiful funeral flowers are a visible demonstration of heartfelt support, an outpouring of human compassion, that honors the departed, comforts friends and loved ones, and reminds us all how precious life is.
Browse our funeral flowers page to find the perfect sympathy arrangement and place your order online. You can also call and speak with a designer at Bayside Florist in BAYSIDE, for funeral flowers just as unique as your friend or loved one.Call (347) 836-8719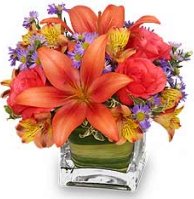 Need Funeral Flowers...
Shop for rare need funeral flowers.... We love making it extra special for you. Don't let it pass like an ordinary day. Make it extra special with need funeral flowers.... Our flower experts choose the freshest picks from flower farms. Surprise your beloveds with need funeral flowers... from a reliable flower shop like ours. Want need funeral flowers... but aint got so much time? We guarantee convenient online shopping and scheduled deliveries. Your intentions are best sent with quality need funeral flowers.... Expect skilled floral designers to put the pieces in excellent arrangements.
Aside from great products and services including need funeral flowers..., our clients come back because of our commendable customer support. Find need funeral flowers... where elegance and affordability meets. We have excellent tie-ups with our suppliers to give our clients the best rates. need funeral flowers... is one of our products/services. You may view our available items online for easier shopping. Get superb need funeral flowers... from us. Our store has the season's bets in classic to contemporary arrangements.
Celebrate or show your sympathy with extraordinary need funeral flowers.... Bayside Florist provides the best:


need funeral flowers...
Flower Shops in Queens New York
Bronx New York Florist
Looking for need funeral flowers...? Browse our selection of the freshest blooms in exceptional flower arrangements. Want need funeral flowers... to brighten someone's day? Our store offers the breeziest way to shop for the world's loveliest blooms and exciting gift baskets.
We also deliver flowers to the following funeral homes: Fox Funeral Homes, Frederick Funeral Home, Gleason Martin Funeral Home, Gleason Funeral Home, Romanelli Funeral Home, Quinn-Forgarty Funeral Home, Quinn Funeral Home.
Funeral flowers|funeral florist|wedding flowers|
SEND OR DELIVER FLOWERS TO SAME DAY SERVICE |
FLORIST SERVING ALL OF QUEENS, MANHATTAN, BROOKLYN, BRONX, AND NASSAU COUNTY
Thanksgiving Flower Delivery | Christmas Flower Delivery | Hanukkah Flower Delivery |
Valentine's Day Flower Delivery | St Patrick's Day Flower Delivery | Easter Flower Delivery |
Passover Flower Delivery | Mother's Day Flower Delivery

List of Towns IN QUEENS NY We Deliver
FLORIST NY|Florist|Flowers NY|Flowers| Flower Shop NY|Flower Shop|Flower Delivery NY|
Flower Delivery|Florist New York|Flowers New York|Flower Shop New York|Flower Delivery
New York|Astoria|Astoria Heights|Ditmars|Corona|North Corona|East Elmhurst|Elmhurst|
Forest Hills| Forest Hills Gardens|Glendale|Hunters Point|Jackson Heights|Long Island City|
Blissville|Dutch Kills|Queensbridge| Ravenswood|Maspeth|Middle Village|Rego Park|
LeFrak City| Ridgewood|Sunnyside| Sunnyside Gardens|Woodside|Auburndale|Bay
Terrace|Bayside|Beechhurst|Bellerose|College Point|Douglaston|Flushing|
Electchester|Murray Hill|Queensboro Hill| Floral Park|Fresh Meadows|Fresh Pond|
Glen Oaks| North Shore Towers| Hillcrest|Kew Gardens Hills|Kew Gardens|Linden Hill|
Little Neck|Malba|New Hyde Park|Oakland Gardens|Pomonok|Utopia|Whitestone|
Willets Point|Howard Beach |Old Howard Beach|Howard Park|Ramblersville|Lindenwood|
Rockwood Park|Ozone Park| Tudor Village|Richmond Hill|South Ozone Park|Woodhaven|
Briarwood|Cambria Heights|Hollis Hills|Hollis|Holliswood|Jamaica|Jamaica Estates|
Jamaica Hills|Laurelton|Meadowmere|Queens Village|Rochdale Village|Rosedale|
Saint Albans|South Jamaica|Springfield Gardens|Warnerville|Bayswater|Belle Harbor|
Breezy Point|Broad Channel|Edgemere|Far Rockaway|Hammels|Neponsit|Rockaway Beach|
Rockaway Park|Roxbury|Seaside|New Hyde Park.